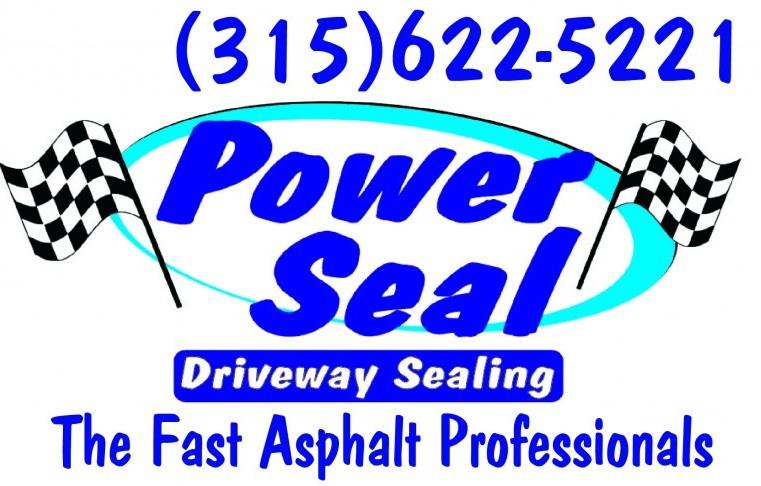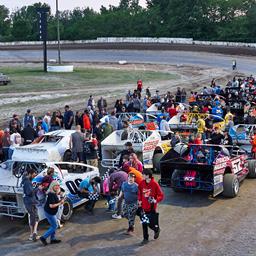 ---
Power Seal Driveaway Sealing posting Outlaw Weekend cash awards in tribute of two recently lost racers
FULTON, NY (September 20, 2023) – Long-time Fulton Speedway supporter Tom Juno and his Power Seal Driveway Sealing company have come on board to support Milton CAT Outlaw 200 racers with over $1400 in posted cash awards in memory of two racers with rich Outlaw Weekend histories that passed in 2023.
Power Seal will honor the memory of Jeremy Pitcher with the Jeremy Pitcher Pole Dash for the Industrial Tire of CNY Sportsman Shootout. Pitcher was a many-time feature winner, track champion and 2011 Industrial Tire of CNY Sportsman Shootout winner who was lost to cancer in March of this year. The pole dash will run on Saturday to set the front rows of the Industrial Tire of CNY Sportsman Shootout lineup. A lucrative purse awaits the top-3 finishers with $514 going to the winner, $314 to the runner-up and $214 for the third-place finisher.
Power Seal has also pledged $400 is special awards to the Milton CAT Outlaw 200 in memory of the 2019 Industrial Tire of CNY Sportsman Shootout Champion, Kyle Inman. Like Pitcher, Inman was lost to cancer just before the season began. Inman was a frequent visitor to Fulton Speedway in his familiar blue #20k. In honor of Inman, Power Seal will post a $200 bonus to the 20th place finisher of the Milton CAT Outlaw 200. Additionally, $100 will be awarded to the race leader on both lap 20 and lap 120.
Visit www.fultonspeedway.com and click the Outlaw 200 link at the top of the page for all things Milton CAT Outlaw 200 weekend. Tickets and driver registration can be secured there. Fulton Speedway's Facebook page will provide day-to-day updates as Milton CAT Outlaw Weekend approaches.
37th Annual Outlaw 200 Weekend Schedule
Tuesday, September 19
Milton CAT Outlaw 200 Weekend Test and Tune 6pm
Wednesday, September 27
Camping lot opens for the weekend 11am
Early Hauler parking 5pm-7pm
THURSDAY THUNDER - Thursday, September 28
IMCA STARS East Coast Nationals Mod Lite Championship (25-laps)
RL Cleaning $1000-to-win Four Cylinder Open (25-laps)
E & V Energy Novice Sportsman Championship (20-laps)
Hobby Stock Showdown (25-laps)
ESS Sprint, Sportsman, Modified practice sessions
Early Hauler Parking 12pm – 3pm
Ticket Sales/Will Call Open 12pm – 3pm
Pit Gates Open 4pm
Grandstand Gates Open 5pm
Hot Laps 6pm
Heat Races Begin 7pm
FAST FRIDAY - Friday, September 29
ESS Sprints
15-lap Modified Qualifiers (winners earn 17-20th place starting spots in the Outlaw 200)
Industrial Tire of CNY Sportsman Shootout Heats (10-laps) and Consolations (12-laps)
Early Hauler Parking 12pm – 3pm
Ticket Sales/Will Call Open 12pm – 3pm
Pit Gates Open 4pm
Grandstand Gates Open 5pm
Hot Laps 5:45pm
Heat Races Begin 7pm
MILTON CAT OUTLAW 200 - Saturday, September 30
Heats, Consolations, Last Chance Shootout and 37th Outlaw 200 for Modifieds
15-lap Last Chance Qualifiers, $514-to-win Jeremy Pitcher Memorial Pole Dash and 50-lap Industrial Tire of CNY Sportsman Shootout
Pit Gates Open 1pm
Grandstands Open 2pm
Heat Races Begin 5pm
Industrial Tire of CNY Sportsman Championship Approx. 8:00pm
37th Annual Milton CAT Outlaw 200 Approx. 8:45pm
Back to News