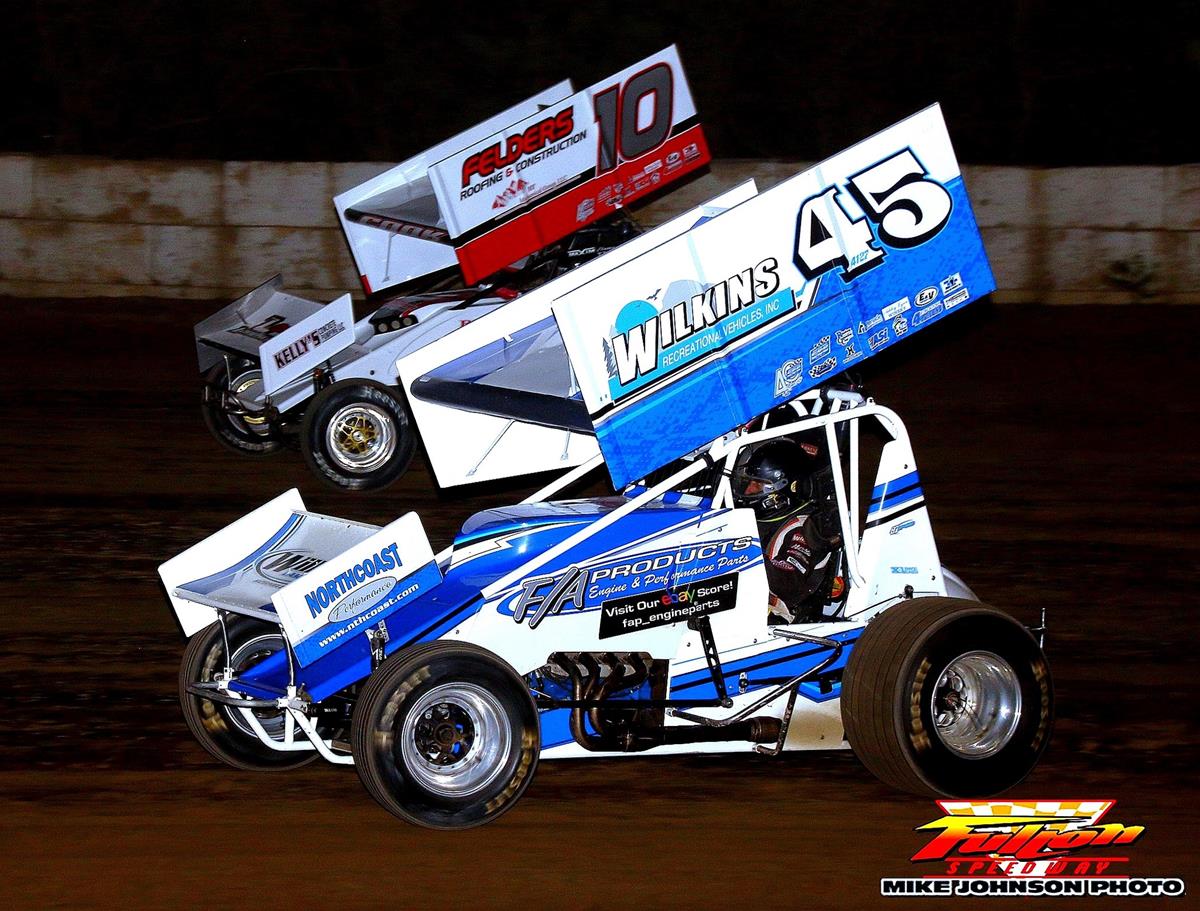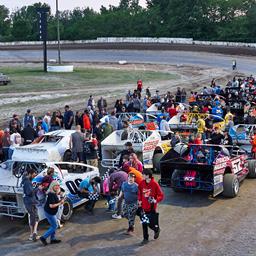 ---
Sprint Cars, Modifieds, Silent Auction, 6:00 PM Race Time Headline Fulton Speedway Saturday, September 2 Race Night
By Dave Medler
FULTON, NY - (August 30, 2023) - The methanol eating, winged warriors Empire Super Sprints, DIRTcar Modifieds, and Silent auction highlight Championship Night on Labor Weekend Saturday, September 2.
Pits will open at 3:00 pm. Racing will start at 6:00 pm with August 12 holdover features in the Sportsman, and Novice Sportsman.
After those two features are completed, it will be a packed night of exciting side-by-side racing for the Empire Super Sprints, Tracey Road DIRTcar Modifieds, DOT Foods DIRTcar Sportsman, E&V Energy Novice Sportsman, and Billy Whittaker Cars & Trux Hobby Stocks, presented by New York State – Stop DWI, DOT Foods, Jammer's Sports Bar & Restaurant.
Thanks to our friends at DOT Foods, they will be putting up bonus money for the Sportsman. $100 to each Heat Race Winner. $100 for the Hard Charger. $100 to the Feature Winner.
Have you wondered was goes on in a race team pit during a race night? This Saturday, the DOT foods sponsored cars of Jimmy and Dave Moyer will be pitting in the midway behind the turn four grandstands.
The Empire Super Sprints have had two appearances on the 'Highbanks' this season, over thirty of the best Sprint Car racers from the Northeast, plus the Provinces of Ontario, and Quebec Canada did battle. Jason Barney won on April 28, with Sammy Reakes IV taking the top-prize on May 27
The rescheduled Bernard's Beagle Rescue silent auction will take place this Saturday, in the midway
We all know if one thing goes together, it is racing people and their pets. Not all our furry friends are as fortunate as the ones we have at home. When there is a need, the racing family always steps up in a big way.
Come early and check out all the awesome items up for auction from individuals, race teams, track marketing partners, and businesses who all know there is a big need to help.
September 2 Admission.
Adult G/A: $25
18 Years & Under: Free
Pit Passes
DIRTcar/ Empire Super Sprints Members: $40
Non-Members: $45
Pits Open: 3:00 pm
Grandstands Open: 5:00 pm
Hot Laps Start: 5:00 pm
Racing begins: 6:00 pm
Camping is free on the south side of the pit road only. Please clean up before you leave.
Top Five Division Points coming into Final Points race this Saturday, September 2.
Modifieds: 1. Tim Sears Jr. (620) 2. Larry Wight (556) 3. Dave Marcuccilli (532) 4. Billy Dunn (510) 5. Amy Holland (468): 2023 Tracey Road DIRTcar Modified Track Champion: Tim Sears Jr.
Sportsman: 1. Andrew Buff (494) 2. Emmett Waldron (458) 3. Richard Murtaugh (448) 4. Kyle Devendorf (436) 5. Cody Manitta (429).
Hobby Stocks: 1. John Pietrowicz (614) 2. Jim Evans (560) 3. Adam Hunt (522) 4. Ron Hawker (512) 5. Brennan Fitzgibbons (508).
The Fulton Speedway would like to thank the newest marketing partner and one of the event sponsors, New York State – Stop DWI.
New York State is recognized nationally as a leader in traffic safety, and in particular for continual progress in reducing alcohol-related motor vehicle crashes and fatalities.
New York's STOP-DWI program is the Nations' first and, to date, only self-sustaining impaired driving program. Other States have implemented components of self-sufficiency, but none to the degree of New York State.
NYS STOP-DWI Mission
· Reduce the number of persons killed or injured in alcohol and other drug-related traffic crashes
· To promote DWI prevention as a public priority
· Coordinate local efforts in Law Enforcement, Prosecution, Probation, Rehabilitation, Public Information, Education, and Administration.
Overview
· STOP-DWI stands for "Special Traffic Options Program for Driving While Impaired."
· The STOP-DWI Program was created by the State Legislature in 1981.
· Empowers counties to coordinate local efforts to reduce alcohol and other drug related traffic crashes.
· The Program functions as a financially self-sustaining alcohol and highway safety program.
· STOP-DWI efforts are funded entirely from fines paid by convicted drunken drivers, no tax dollars are used.
STOP-DWI New York has followed the "General Deterrence Model" in developing the legislation and programs that are a statewide success. The General Deterrence Model is best described as a method to get people not to do something. The necessary prongs include:
· Prevention and Education (don't drink and drive)
· Incapacitation (keep drinkers from driving)
· Reform (treat individuals to prevent future offenses)
· Deterrence (change behavior through fear or consequences)
Find your county's local STOP-DWI Coordinator.
DOT Foods, a major marketing partner and title sponsor for the Brewerton & Fulton Speedways DIRTcar Sportsman division, will also be one of the event sponsors Saturday night.
Stop by their display and say 'Hi' to the great people from DOT Foods as they will have great giveaways. While there, check out their great employment opportunities for a company known as one of the best places in Central New York to work. It is not just a job; it is a career.
DOT Foods started with a little red station wagon in 1960 with the husband-and-wife team of Robert & Dorothy Tracy, is now the nation's largest food industry redistributor, DOT Foods develops innovative supply chain solutions for customers in all 50 states and 39 countries. They are a family-owned and -operated company and operate from 11 distribution centers across the United States. Dot Foods is actively hiring driver and warehouse help. For information, visit www.dotfoods.com or call (315) 457-4911.
Jammer's Sports Bar & Restaurant located at 3535 Walters Rd., Syracuse, NY is a big supporter of both speedways and the host of the 'Winter Warmer' awards party.
Jammer's has a spacious dining room with a full bar and over twenty different beers on tap and dozens of TVs to enjoy game broadcast. Additional streamed events will be broadcast as available. Check out Jammer's menu on their website at www.jammers3535.com and keep up with them on their Facebook page at www.facebook.com/jammers3535.
Any questions you might have and 2024 marketing and advertising opportunities, contact Cory Reed at cory@fultonspeedway.com.
For all the latest news, go to www.fultonspeedway.com and like the speedway social media pages.
The Fulton Speedway is located at 1603 County Route 57, Fulton, NY.
---
Submitted By: David Medler
Back to News