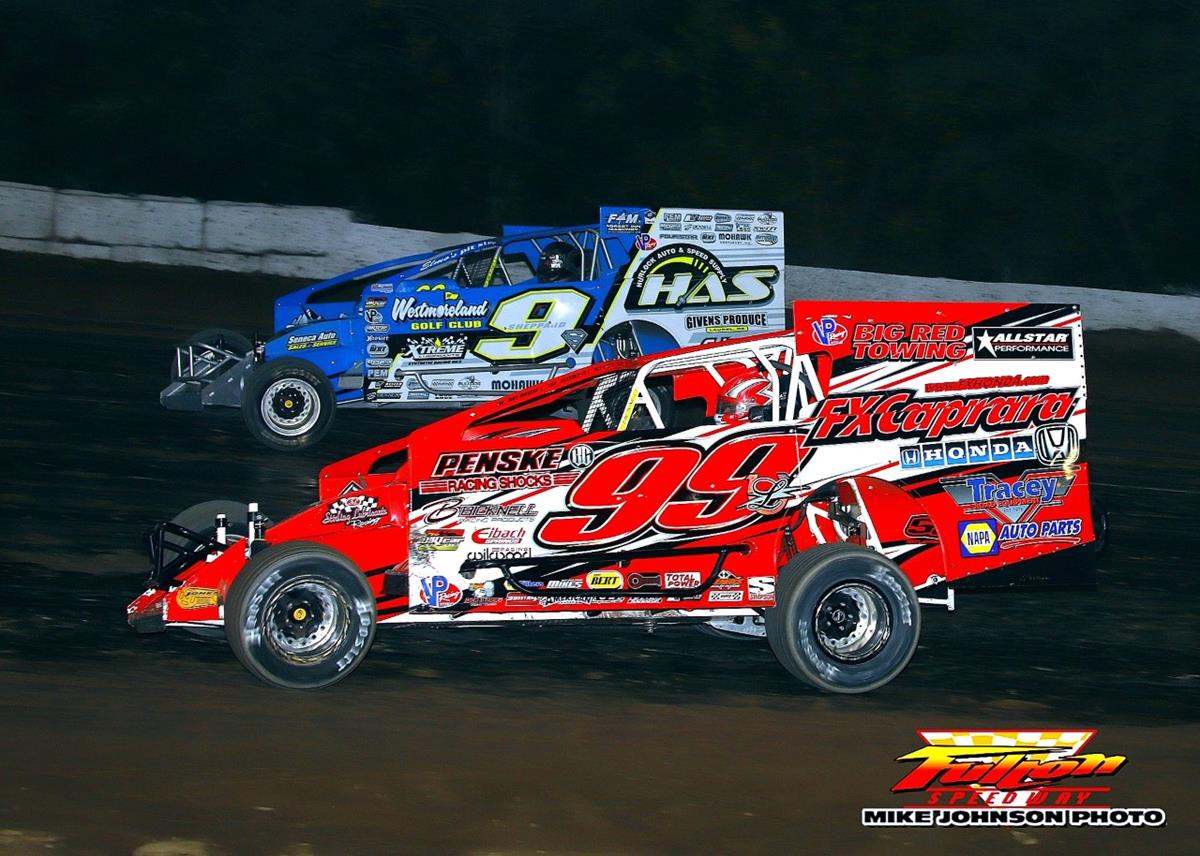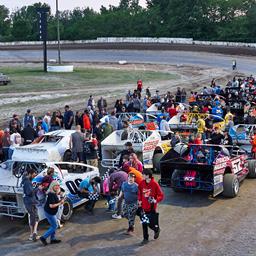 ---
Gypsum Companies Posts Winner's Choice Cash for Optional Outlaw 200 Modified Qualifiers
BALDWINSVILLE, NY (September 27, 2022) – The Gypsum Companies have kicked in $250 dollars for each of the optional 15-lap Outlaw 200 Qualifiers to be held this Friday, September 30 at the Fulton Speedway. The $250 will be offered for the winner, but with a catch.
After the checkered flag falls, the winner of the qualifier will have a choice. To take the $250 or take the guaranteed spot. If the winner chooses the spot, the runner-up receives $250. If the winner chooses the $250, the runner-up receives the spot.
For all rules, entry information and all things Outlaw Weekend, click the Outlaw 200 link on www.fultonspeedway.com.
The highly anticipated wait is almost over for the 36th Annual Outlaw 200 Weekend. Camping will open tomorrow Wednesday, September 28 at 5:00 pm to kick off the party and festival of speed.
36th Annual Outlaw 200 Weekend Schedule
Wednesday, September 28
Camping lot opens for the weekend: 5:00 pm
No Pre-Sale Camping Permits. Camping Lots Assigned Upon Arrival. $75 for the weekend
Thursday, September 29
Early Hauler Parking: 5:00 pm – 7:00 pm
Friday, September 30
• $1200-to-win DIRTcar Pro Stock Series (30 Laps)
• $500-to-winAmeriCU Credit Union IMCA STARS East Coast Nationals Mod Lite Championship (25 Laps)
• $1000-to-win Mirabito Four-Cylinder Open (25 Laps)
• $500-to-win Billy Whittaker Cars & Trux Hobby Stock Showdown (25-Laps)
• E & V Energy Novice Sportsman Championship (20 Laps)
• 15-Lap Modified Qualifiers (Winners Earn 17th – 20th Place Starting Spots in Outlaw 200)
• Industrial Tire of CNY Sportsman Shootout DIRTcar Series Heats (8-Laps) Consolations (10-Laps)
Early Hauler Parking: 9:00 am – 1:30 pm
Ticket Sales/Will Call: 12:00 pm – 3:00 pm
Pit Gate Opens: 2:00 pm
Grandstands Open: 4:30 pm
Hot Laps: 5:00 pm
Heat Races Begin: 6:30 pm
Adult GA - $30
Ages 6-18 GA - $10
Reserved - $35
Pits - $40
Saturday, October 1
• 36th Annual $20,000-to-win Outlaw 200 for Modifieds
• Last Chance Qualifiers & 50-Lap Industrial Tire of CNY DIRTcar Sportsman Series Shootout
Pit Gates Open: 1:00 pm
Grandstands Open: 2:00 pm
Heat Races Begin: 5:00 pm
Industrial Tire of CNY Sportsman Championship: Approx. 8:00 pm
36th Annual Modified Outlaw 200: Approx. 8:30 pm
Adult GA - $40
Ages 6-18 GA - $15
Reserved - $45
Pits - $50
---
Submitted By: David Medler
Back to News