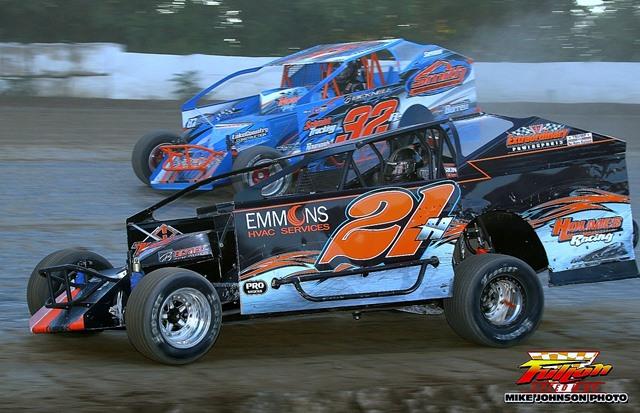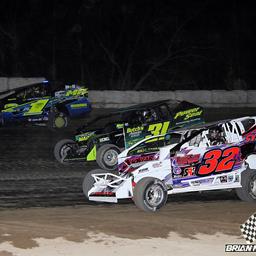 ---
Outlaw 200 at Fulton Speedway Victim of Covid-19 Regulations Fulton Speedway; Track to host two practices in preparation for the DIRTcar OktoberFAST O
By Dave Medler
BALDWINSVILLE, NY (September 7, 2020) – Due to the continued restriction of race fans from attending racing events in New York State, Fulton Speedway officials are forced to cancel the 2020 edition of the popular Outlaw 200 Weekend. The event will return to the newly resurfaced Fulton Speedway on October 1st and 2nd, 2021.
While the regular season and the Outlaw 200 have fallen victim to governmental regulations in response to Covid-19, track management is excited to be included in the recently announced Super DIRTcar Series OktoberFAST. The Super DIRTcar Series as well as DIRTcar 358-Modifieds and DIRTcar Sportsman will be featured on Thursday, October 8 as part of a six-night series of races that will be broadcast live on DIRTvision.
In preparation for the October 8 event, Fulton will host a pair of practice session in September – Tuesday, September 15 and Tuesday, September 29. Both practice sessions will be open to any dirt race car and run from 6pm to 9pm. Pit passes for each session will be $25. In accordance with the current state guidelines, spectators are not permitted in the grandstands at any of these remaining events.
For track management, the cancellation of the Outlaw 200 was a necessary yet disappointing.
"It was tough sitting all summer waiting to get open, but we held out hope that there would be some movement by the Governor in support of our industry,� said track General Manager Cory Reed, "Recently, the Governor's executive order preventing spectators from attending was pushed back yet again which closed the window for the event for this year. We are obviously greatly disappointed, but not surprised considering who is calling the shots in Albany.�
For more information on the DIRTcar promoted OktoberFAST event, fans and teams should log onto www.superdirtcarseries.com, www.Dirtcar.com, or follow them on their Facebook or Twitter feeds. Pertinent event info will be shared on Fulton Speedway's digital outlets as it becomes available.
Fulton Speedway Management would like to thank all the competitors, fans, sponsors, officials and staff for their patience, understanding and support during this time of uncertainty. Most of all, for all to remain healthy and safe as the Covid-19 pandemic quickly winds down. Speedway management has begun planning for the 2021 racing season, with announcements to be released as they become available.
Back to News