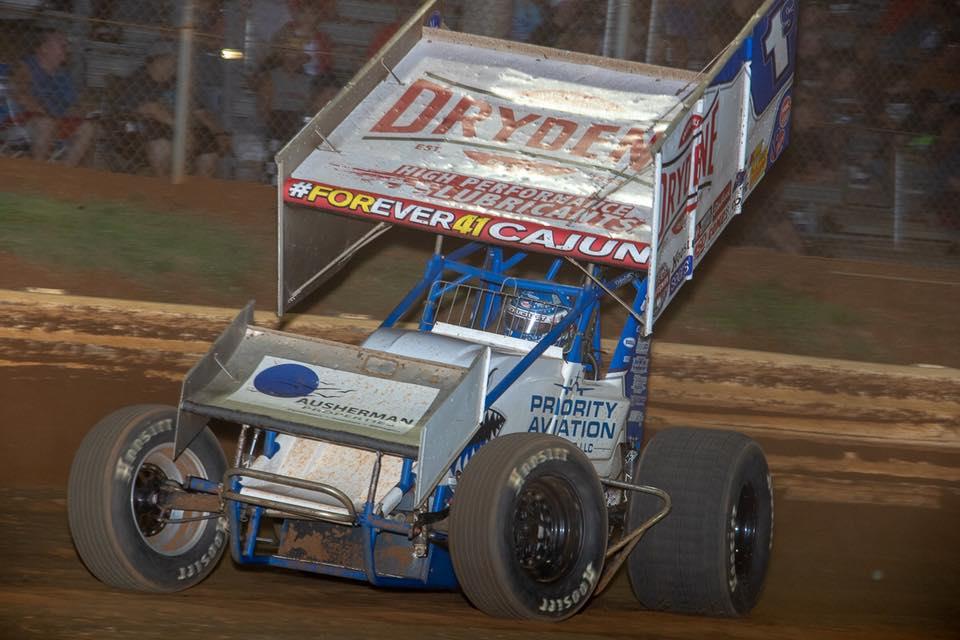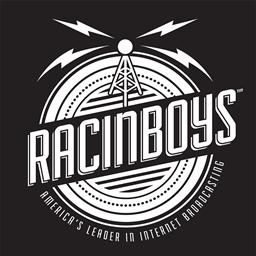 ---
Schuchart sails to Outlaws prize at Fulton
By Anthony Corini, WOO Sprint Series PR (Fulton, NY) -- Logan Schuchart dominated all 30 laps to win Saturday Night at Fulton Speedway as the World of Outlaws Craftsman Sprint Car Series invaded Super DIRT Week in New York. Sheldon Haudenschild charged late to second with Donny Schatz completing the podium.
Kraig Kinser won the Sears Craftsman Dash, earning the pole for the 30-lap affair, in search of his first win of the season, alongside Schuchart.
Schuchart's forgettable Qualifying laps put him 15th quick, forcing him to start fifth in his Heat. Methodically, Schuchart worked his way by three cars in the eight-lap event to excitingly secure that all-important spot in the Sears Craftsman Dash.
In the Feature, Schuchart got the initial jump to lead the opening lap. The Hanover, PA native reached lapped traffic quickly around the 3/8th mile and maneuvered it well.
Nine-time and defending Series Champion Donny Schatz moved by Kinser for second on Lap 12 and began closing in on Schuchart as the leaders navigated traffic.
While most drivers were fighting for the bottom, Sheldon Haudenschild, to no one's surprise, went to work on the cushion in exciting fashion. Haudenschild got to fourth on Lap 16 and was visibly closing in on Kinser and Schatz, who both remained loyal to the bottom.
Haudenschild roared around Kinser for third on Lap 22 and caught Schatz quickly after. Sheldon used a big run out of turn two to cross-under Schatz for second into turn three.
In need of a Yellow, Haudenschild closed in on Schuchart but the latter powered away on the final lap and went on to win his second Feature of the year.
"I'm really proud of this team, we've been really strong this year, especially lately, with a handful of Quick Times and consistently in the top five. We just haven't been able to pull off a lot of wins this year. This Drydene Performance/Shark Racing team is really strong, we just keep growing and keep getting better and I can't wait for what is in store," Schuchart, who currently sits a career-high sixth in the Series Points Standings, said.
"The bossman Bobby Allen does a great job with this two-car operation and I'm proud to have him as my grandfather," Schuchart, who holds the Fulton Speedway track record from back in 2016, added in Victory Lane.
Sheldon Haudenschild settled for second and walked through his charge forward, "I kind of had to wait until it cleaned off a little bit [before I could get going up top]. I committed to going up a groove in traffic and my car was really good up there."
"I was praying for a Yellow, but we didn't have any all night, the whole field did a good job. We have some really good tracks coming up, hopefully we can pull off a couple more wins and cap off a good season," the Wooster, OH native said about this Stenhouse Jr.-Marshall No.17.
Donny Schatz extended his Series points lead with his podium finish. "With the finishes we've had lately, third is like a win. We had a decent run and traffic made it fun. The younger guys are getting their game on and making us old guys look silly," Schatz said with a smile next to his Tony Stewart/Curb-Agajanian Racing No.15 machine.
Shane Stewart, who set Quick Time, finished fourth with Kinser rounding out the top five. Larry Wight, who arrived late after competing during the day at Oswego Speedway, earned KSE Hard Charger honors coming from 18th to ninth.
As Haudenschild mentioned, the entire World of Outlaws Craftsman Sprint Car Series program went caution-free. With Mother Nature threatening the area all evening, a successful accelerated program was run, with both racing divisions done by 9pm.
The World of Outlaws Craftsman Sprint Car Series returns to action for a triple-header weekend starting Friday, October 12 with a makeup date at Jacksonville Speedway in Illinois before heading to Terre Haute Action Track Saturday and Eldora Speedway Sunday. If you can't make it to the track, watch every lap LIVE on DIRTVision.com!
Feature (30 Laps): 1. 1S-Logan Schuchart [2][$10,000]; 2. 17-Sheldon Haudenschild [5][$5,500]; 3. 15-Donny Schatz [4][$3,200]; 4. 2-Shane Stewart [6][$2,800]; 5. 11K-Kraig Kinser [1][$2,500]; 6. 5-David Gravel [10][$2,300]; 7. 18-Ian Madsen [11][$2,200]; 8. 49-Brad Sweet [8][$2,100]; 9. 99L-Larry Wight [18][$2,050]; 10. 9-Daryn Pittman [7][$2,000]; 11. W20-Greg Wilson [14][$1,500]; 12. 19-Brent Marks [9][$1,200]; 13. 1A-Jacob Allen [12][$1,100]; 14. 7S-Jason Sides [3][$1,050]; 15. 49K-Scott Kreutter [13][$1,000]; 16. 10K-Joe Kata [15][$900]; 17. 90-Matt Tanner [16][$800]; 18. 3-Denny Peebles [20][$800]; 19. 98-Joe Trenca [17][$800]; 20. 45-Chuck Hebing [19][$800]; 21. 54J-Steven Hutchinson [21][$800];
Lap Leaders: Logan Schuchart 1-30; KSE Hard Charger Award: 99L-Larry Wight[+9]
FULL RESULTS: http://woosprint.com/results/2018-results/5271-10-6-18-fulton-speedway
---
Submitted By: Kirk Elliott
Back to News