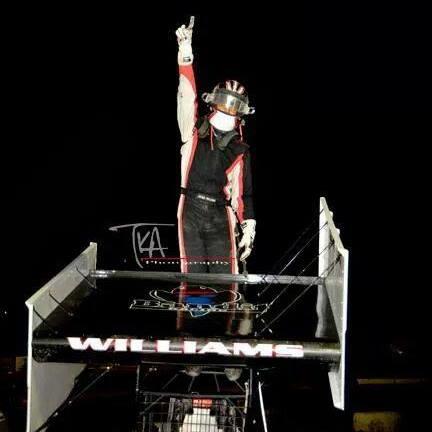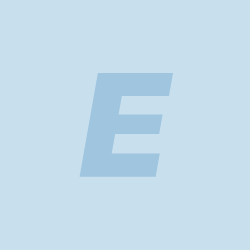 7/28/2014
Eagle Motorsports Inc
---
A picture is worth 1000 words!
Joshua Williams reaches high to express his jubilation for winning the ASCS Southwest Region event at Tucson International Raceway. Williams found the lead at the mid-point in the race and never looked back, claiming his second victory in 2014. The young guns were blazing everywhere over the weekend as Ryan Bickett also triumphed at I-90 Speedway, leading all 20 laps of the Coffee Cup Fuel Stops 360 Sprint Car special. Thomas Kennedy continues to show advancement, the latest out of adversity. After a Friday night crash while running second, Thomas rebounded to win the NOSA race at Buffalo River Race Park - his third of the season. Another Northerner, Mark Dobmeier, used his forx and stuck the competition using a 360 to best a field of 410's at River Cities Speedway. It his fourth of the season and 105th career win at the track.
Billy Alley recorded two wins this weekend, both with the NE 360 series. The first at Crawford County Speedway where he topped an all EMI podium with Jack Dover and Seth Brahmer finishing behind him. Then on to Butler County Speedway where attrition was key on a treacherous surface where EMI placed in the top four positions with John Klabunde, Trevor Grossenbacher, and Seth Brahmer in tow. Jack Dover wasted no time scrambling to Kansas for the Hutchison Nationals only to take the lions share on Saturday. Donnie Steward picked up win number two at 34 Raceway in Burlington, Iowa, maneuvering his Eagle to the front of the 305 field. The North East saw three winners, all supported by MEM Motorsports. Mark Czuba made a fantastic drive to win the 602 Crate class at Oshweken Speedway. John Cunningham was the man at Fulton Speedway, and Nick Cooper won at Weedsport Speedway with his 305. Last, for this week, is Seth Bergman. A Washington native who ventured home to contest the 360 Nationals at Skagit Speedway. Seth won the race among a star studded crowd and can feel confident rolling on to the largest race of the year.
---
Article Credit: Eagle Staff Writers
Submitted By: Mike Long
Article Media
Back to News